Have a Clean Winter!
March 21, 2019
|
AWESOME STORIES, ENVIRONMENTAL, GLOBAL
This winter, I am in India and normally, it's never really woolly weather here, however, this year has had its days! Along with my usual treks to the outskirts of Mumbai, I went a little farther this time, for a weekend of strawberry picking and thought that it was the ideal place to take my new winter gear, sent to me by a range of amazing brands.
I had to put this one first, because I know how tough it is to get a size right and these guys just nailed it, with both pairs of awesome sustainable jeans they sent me!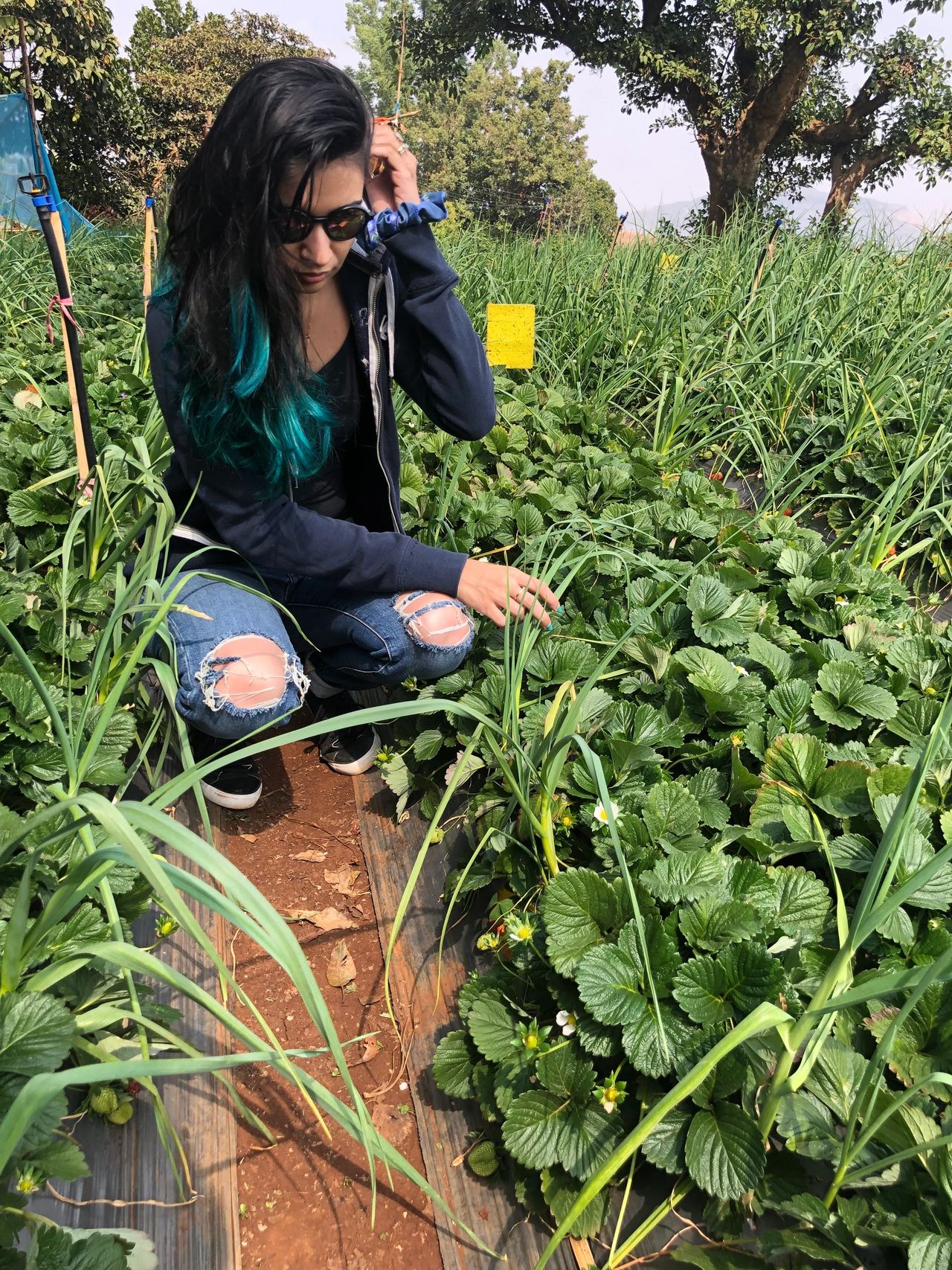 Outland Denim  – https://www.outlanddenim.com.au/
After learning that once a girl has been rescued and rehabilitated, a sustainable career path is vital for securing her future, so founder, James, created the Denim Project, which would enable girls who demonstrated an interest in sewing to put their new skills to use. They are committed to sourcing the most ethically- and environmentally-sound raw materials, from organic cotton pocket linings to recycled packaging, and endeavor to verify their entire supply chain in alignment with the world's best practices. I am a regular user of their Harriet Pacific and Lucy Bluejay and I am pretty sure, these two pairs are going to be with me for a long time to come.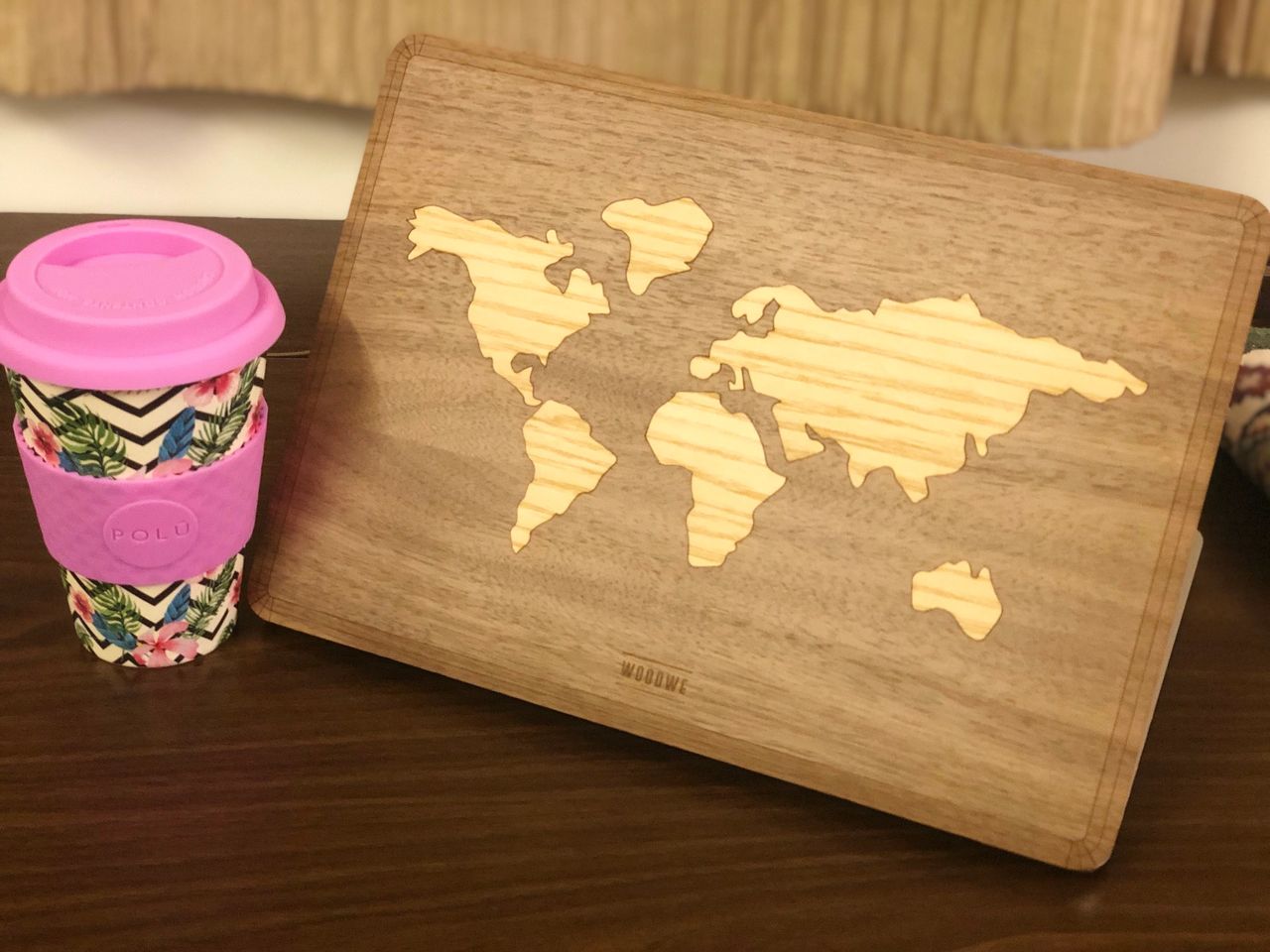 Their cups are made from highly-sustainable and compostable bamboo fiber that has been ethically sourced from a 30,000 + hectare bamboo forest in the Anhui HuoShan region of China. I have to admit I had a tough choice choosing the cup, since they all have the most vibrant and cleverly thought of prints. I finally went with the Frangipani cup as I found it the most colorful from the lot. Perfect for coffee and travel addicts like me, I have been looking for something like this for a while as I am always rushing from place to place! I loved the ending line of their bio as well: We only have one planet, lets look after it.
The Critically Endangered Socks story begins in Borneo, home to the world's oldest rainforest and a plethora of critically endangered species. The founder, having visited it, thought up a company that would go where no company had gone before, using funds from sock sales to help this NGO protect the Borneo rainforest. The idea quickly grew into a company that would support five of the world's most endangered species. And that's how Critically Endangered Socks was born. But it doesn't end there. Their mission is to eventually help every critically endangered animal on the brink of survival by selling the most beautifully crafted, ethical products they can create. They use bamboo, a biodegradable, natural material that is incredibly fast-growing and make sure all their materials are Oeko-Tex certified, which means they are certified free of any harmful chemicals. The socks are made from a soft blend of 40% bamboo, 40% cotton, 15% polyester and 5% spandex. I personally really liked the colour combinations of the socks sent to me. I received the Orangutan, Amur Leopard and Hawksbill Turtle and all the socks have a cute logo of the animal they are trying to protect. Take a look at their website on https://www.criticallyendangeredsocks.com/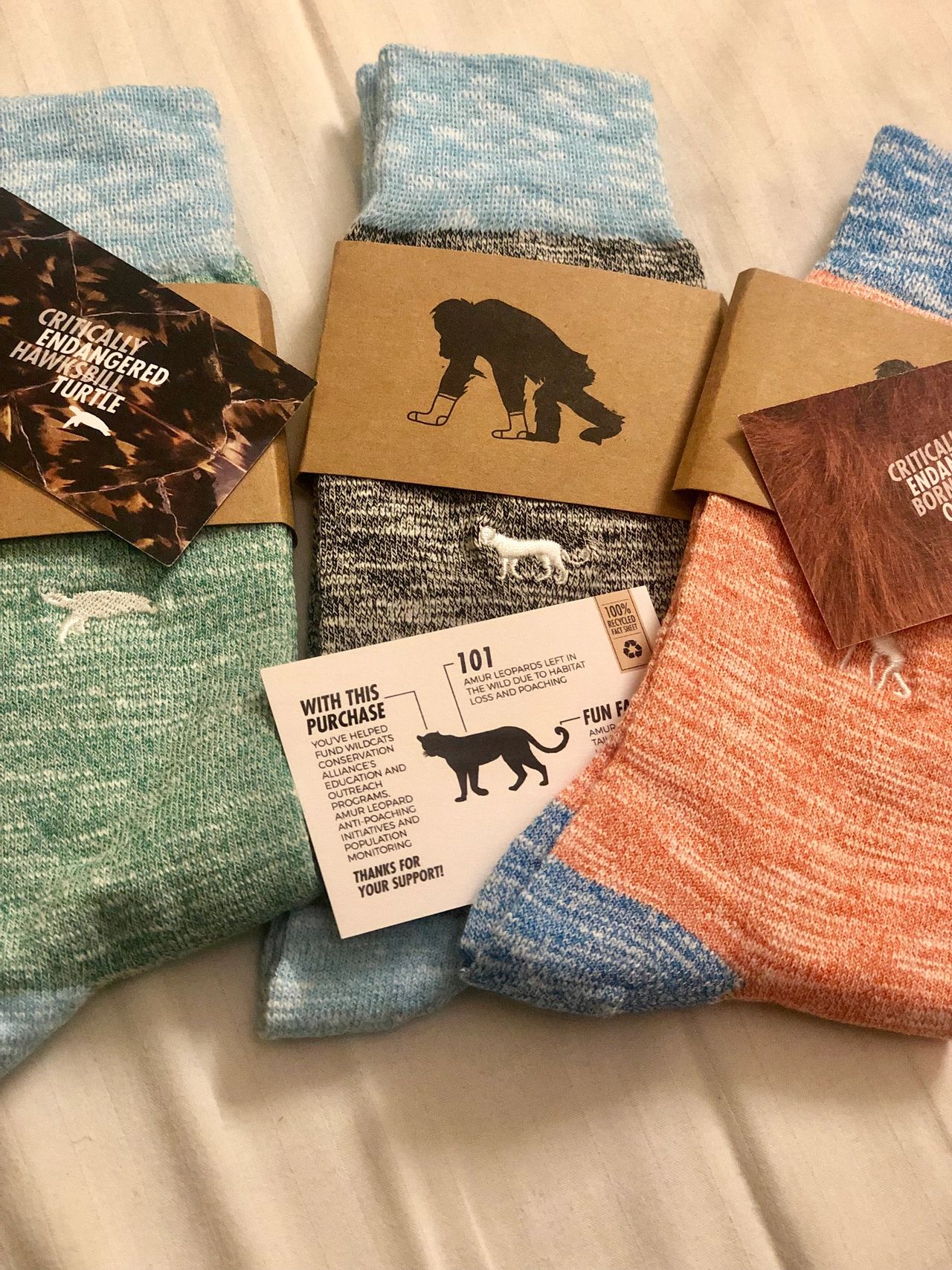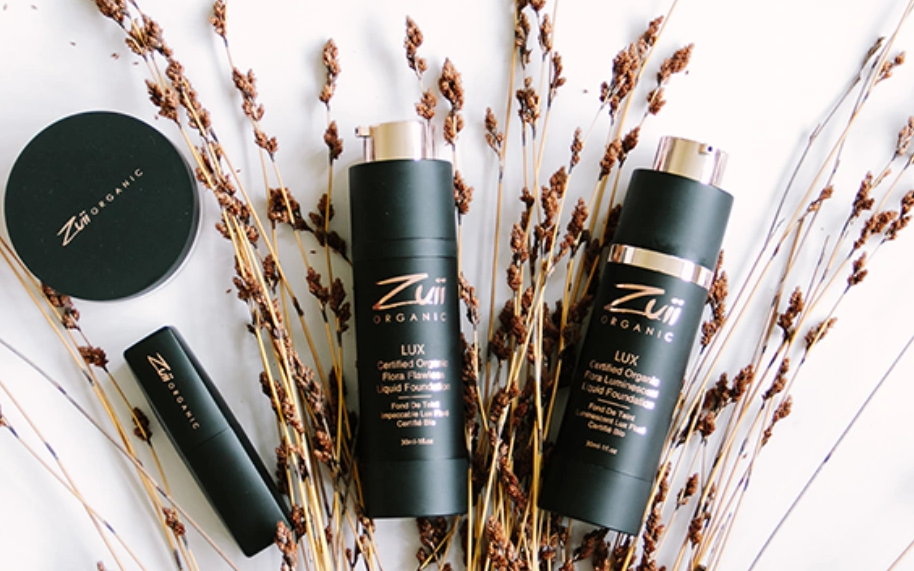 We then have the makeup brand, Zuii. They sent me one of my favorite beauty products, called the quad eye shadow. I absolutely loved the shades and the box is travel-friendly as well. They also sent me their cheeks and lip crème, their sheerlips lipstick and their liquid foundation. Every single ingredient that goes into any Zuii organic formula is certified organic, with a blend of real flowers, power plant extracts, essential oils, vitamins, minerals and other organic goodies. They work to hydrate, soothe, nourish and protect the skin. Some formulas work to prevent fine lines of aging, while others work to counteract dark undereyes, redness to skin and even help prevent skin conditions from worsening. The most exciting part about their products is that they formulate with real flowers. That's right. They use roses, sunflowers, chamomile, jasmine and others to provide you with beautiful organic products. So, I guess you can say, you are wearing flowers on your face when you wear Zuii. They blend these with some essential oils, vitamins and minerals to transport your senses. Now you know why I loved the pretty eye shadow shades! The makeup as well as other products are available on https://zuiiorganic.com/
Finally going on to Quilla Wasi  –http://quillawasi.com/ , a group of artists and designers who try to revalue their roots through the international exposition of their identity, working on textile pieces. The poncho they sent me is 100% handmade with the loom machine and 100% alpaca fiber. It is important to clarify that the Alpaca is a domesticated animal and it requires its fur to be sheared to continue trailing on the mountains. The artisans try to revive their Peruvian roots by making sure each piece is made with fair trade and by hand! I loved the fact that it keeps you warm when it's freezing outside and keeps the body cool and airy when it gets warm indoors!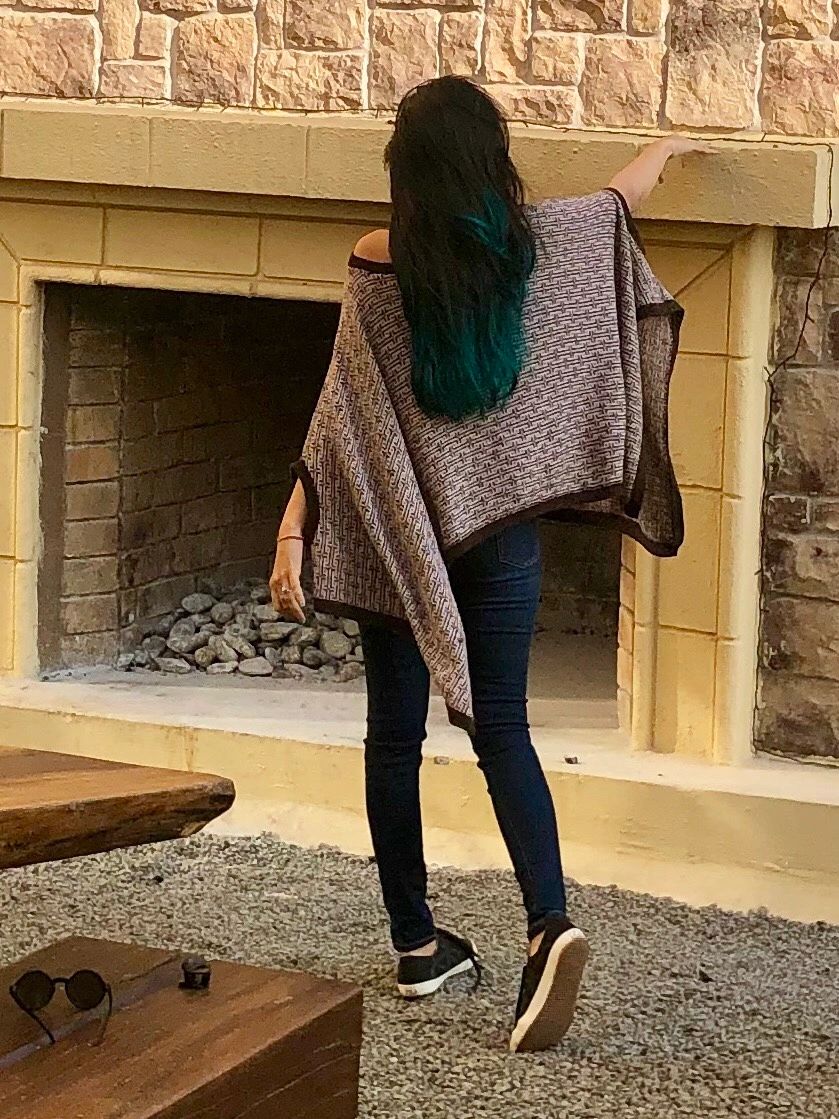 Published by BUNUKE MAGAZINE
---